12 Dec

The Definitive Guide to Choosing a Headstone

 A headstone has an important role at the end of someone's life, serving as a lasting memorial to a loved one. The chosen stone both marks the life of the individual, as well as expressing the love felt for them by their family. When going through bereavement, making important choices can seem overwhelming. We've put together a guide to help you feel more informed when choosing a headstone, so that you can create a fitting memorial for your loved one. 
A history of headstones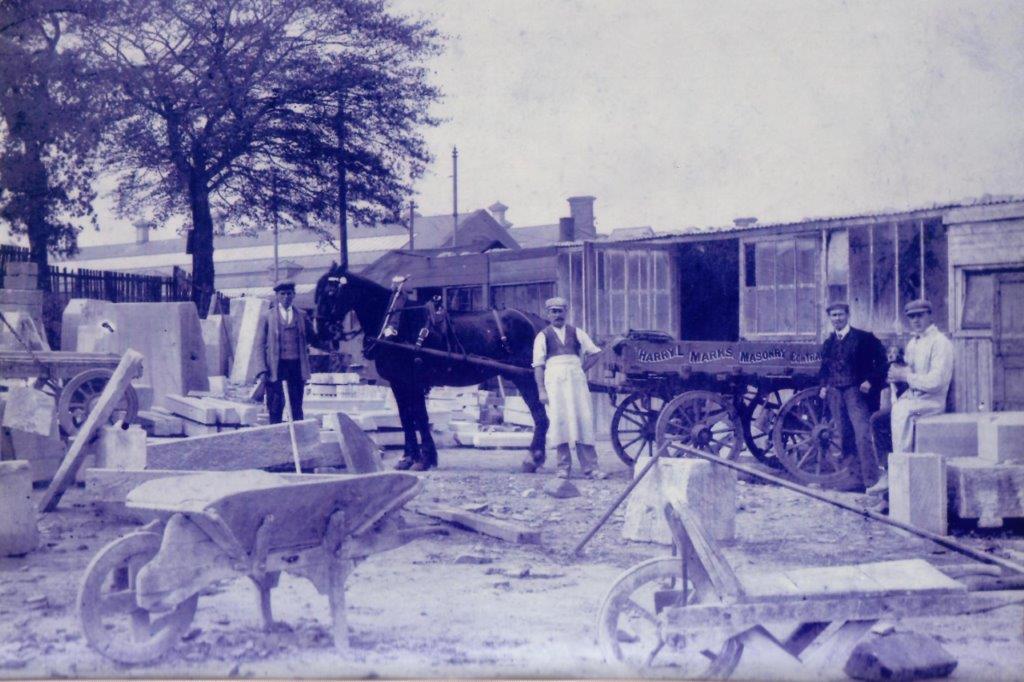 Families have always wanted to mark the passing of loved ones in a physical way. Before headstones became commonplace, graves were marked with piles of stones, rocks or wood placed on the grave near the family home.
In these times, there were no cemeteries in churchyards. When cemeteries came into use, headstones began to be more formalised. Initially, church burials and headstones were a privilege reserved for wealthier families, but as time went on they became more accessible to all classes.
Throughout Victorian times and in the last century, gravestones have evolved to express more about the personality of the deceased. From statues and ornate carvings to personal poems and inscriptions, headstones are now an important part of recognising the life of an individual.
What types of headstone are there?
The most common choice for headstones is the traditional upright style. Upright headstones can vary in size, shape and style, with the option of a square, rounded or shaped top. Usually they are around three feet high and 6 inches thick. Upright headstones can also be adapted as cremation headstones, to include a well for the deceased's ashes built into the base of the stone.
Flat memorial stones are also a popular choice as they are often more affordable, although typically they are smaller than upright headstones and therefore hold fewer words. Flat tablet stones can be set flush to the ground or slightly raised to allow drainage of any surface water.
Another choice is a kerbed headstone, a full-length memorial in which a rim is placed around the border of the grave. The space can then be filled with coloured gravel or kept as a miniature garden for memorial flowers, depending on the family's choice. As well as the bordered perimeter, this design usually features the traditional headstone and inscription.
Choosing a headstone material
When choosing a headstone material, you should take into consideration the environment of the resting place as well as the style you prefer for your loved one's memorial.
Granite is the most common material used for headstones because it is a very durable stone and it's more affordable than others. There are also a number of different colours of granite available – from greys and blacks to reds, blues and purples – giving the family options to choose a stone that will reflect something more about the personality of the deceased.
Marble headstones create a striking memorial due to their bright colour and subtle veined appearance. However marble is less durable than granite so if the stone will be placed in an exposed location it may not be the best choice. Most churchyards do not allow marble stones and so this needs to be considered depending on the location of the grave.
An alternative to marble is limestone. There are two type of limestone, Nabresina and Portland stone, and both are usually permitted in churchyards. These stones are light in colour and have an attractive, classic look that is popular with many.
Bronze is a strong material that is becoming increasingly popular as a choice for headstones. Bronze headstones will last the test of time, although they will darken over the years. A pricier choice than granite, bronze headstones may be permitted in some churchyards but do be sure to check.
Customising a headstone with an elegant finish
There are a number of finishes available to you when choosing a headstone, allowing you to create a personalised style for the memorial. As well as affecting how the headstone will look, the finish can also impact on the durability of the stone and the future maintenance that will be required.
A polished headstone creates a beautiful, refined style but do be careful to check with the burial location, as some churchyards may not allow stones with a reflective surface. Polished headstones are stunning, but do require cleaning and care to keep their original condition so if you opt for this finish, make sure someone will be able to see to the maintenance of the stone.You could also opt for a part polished headstone to reduce the cost and maintenance whilst retaining the premium look of a polished stone.
Alternative finishes included honed headstones and pitched headstones, and both of these finishes are acceptable in most churchyards. Honed headstones are polished to leave a smooth, unreflective surface. Pitched stones have a rougher, more rustic appearance and compliment burial settings where older stones, buildings or nature are key features.
Designing a headstone – where to start
There are more options than you might think when it comes to choosing a headstone design. Importantly, you will want to choose a design that reflects the personality and taste of the person who has passed away.
It's a good idea to consider the inscription and images you'd like on the stone before settling on the type and shape of stone. This way, you'll have a good idea of how much space you need and you can choose the design that's most suited.
Images can be hand carved or laser-etched onto stones, in just about any design you can think of. You may want to include an image that says something about the person's interests or hobbies, such as a musical instrument, sports emblem or flower. Images can also be used to display religious or important symbols that represent a person's beliefs.
If you would like to go a step further and create a striking and special memorial, there is also an option to incorporate a statue or sculpture into your design. Again, this could be anything from a religious icon or motif, such as an angel or cross, to a teddy bear, flower or any symbol that has meaning for the person who has passed and their family.
Create a personalised gravestone inscription
The words on a headstone will be a permanent tribute to the person who has passed away, so it's well worth taking the time to think about what you want to say. There are many guides available with popular inscriptions to give you some inspiration. These could be common phrases, poetry or a passage from the bible. Many of these are very beautiful and poignant but you may also wish to write your own personal tribute to make the gravestone truly unique to your loved one.
When it comes to carving or etching letters, there's a range of fonts to choose from which will allow you to design a very personalised memorial. It's best to speak to your stonemason about which fonts will suit your material – for example elaborate script fonts may be difficult to carve into some types of stone. Enamel or gold leaf are often used to make letters stand out against the stone, so this is something you should consider when choosing a headstone design.
Cleaning and preserving headstones
As most headstones are positioned outdoors they are exposed to the elements and will therefore weather over time. Damage to stone, dirt, mould and plant growth are all risk factors that can affect the appearance of a memorial over the years. However it is possible to minimise these effects with careful cleaning and maintenance.
Firstly, always discuss with your headstone provider the best way to clean and maintain the stone. They are the experts and will be able to advise on the best way to ensure your memorial lasts the test of time.
There are treatments that can be applied to stone before it is installed, so it's a good idea to find out about the options available and decide if you'd like your stone to be treated before it is placed.
How to clean a headstone will depend on the type of material you have selected. Limestone and sandstone headstones are more fragile and you will need to take greater care if you have selected this material. Always check the stone for cracks or flaky areas and avoid or take extra care around these areas to prevent further damage.
Specific headstone cleaning solutions are available and are safe to use when cleaning a headstone. You can also make your own cleaning solution by mixing a cup of household ammonia or non-ionic detergent with a gallon of water. Make sure that you don't use any soaps, bleach or household cleaning products that could be corrosive to the stone, and do not pressure wash sandstone or limestone headstones. Instead, use a non-abrasive, natural cleaning brush
Pressure washers can be used for bronze or granite stones as these materials are more robust. However if your design features painted lettering a pressure hose could wash away the surface, so do take care around these areas.
 
How can Bannocks help with choosing a headstone?
Bannocks have been providing quality headstones and memorial stones to customers since 1898, so we have years of experience to draw on when recommending a headstone. We source slabs from quarries around the world and have the ability to cut, shape and polish material in house – so whatever your preference, we can help you design a beautiful and fitting tribute to your loved one. Bannocks are also experts in gravestone restoration, helping you to preserve memorials throughout the years.
We're a family run business and will help with your enquiries in a sensitive and understanding manner – guiding you to make positive decisions at what can be an overwhelming time.
If you have any questions about choosing a headstone, would like to see some examples or you have a request for a bespoke memorial, our team are here to help.
Useful Resources