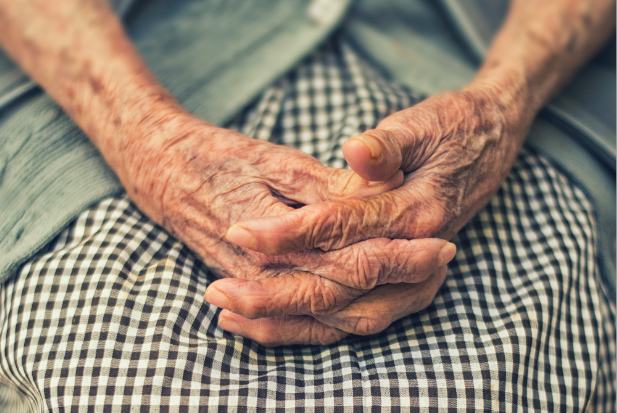 12 Dec

Care Homes Near Me: Bentley Heath, Coleshill and Shirley

For those considering moving into a care home in our area, we've created a list of those with the best reviews and Care Quality Commission (CQC) ratings. We work in Bentley Heath, Coleshill and Shirley, and our articles are designed to assist older people in our area navigating the world of today. 

Where you live in the later years of your life is your choice. We hope this article provides you with enough information to consider the many options in this part of the West Midlands. Your decision depends on how much support you need with day to day tasks, your medical situation and your personal feeling. We've included the contact details of each care home here, in case you need more information. 
Why Choose a Care Home?
A care home is a good option for those who are struggling to live alone, even when they have help. Care homes with nursing may be best for those who have a complex medical condition, needing specialist care at all hours.
What to look for in a Quality Care Home
Moving into a care home is a life decision, and it's best to consider all the available options. Care home websites often have a huge amount of information to sort through. This can sometimes be unhelpful when you're looking at lots of options, as you can't find the facts you want.
This is a list of the key features to consider when choosing a care home. Some of these may not fit your situation now but might be a good idea to have in place for the future.
Care Quality Commission (CQC) rating

Level of Care Provision

Independence

Socialising and Activities
What is the Care Quality Commission Rating?
The CQC is the independent regulator for health and social care providers in England, registering and inspecting services, similar to OFSTED's inspections of schools and educators. 
The CQC provides a report and an overall rating of Outstanding, Good, Requires Improvement or Inadequate. All services are also given a rating against five key questions which check whether the home is:
Safe?

Effective?

Caring?

Responsive to people's needs?

Well-led?
These questions are designed to help the CQC regulate care by focussing on patient wellbeing. You will find a care provider's CQC rating on their website, as they are legally required to display this. These ratings will help you rule out unsuitable care homes.
Care Homes Near Me
Nobody wants to move far to be looked after. This list is separated by area, showing retirement homes in Bentley Heath, Coleshill and Shirley. We've listed the most important features to help you find the home that suits you best.
Bentley Heath
Ravenshaw Court, Four Ashes Road – 01564 774483
CQC rating – Good, with Outstanding for Care (Last inspection: September 2019)
A modern, purpose-built complex of 51 leasehold retirement homes for over 70s, consisting of 1 or 2 bedroom apartments.
Extra care provided for residents, with specialists in dementia, physical disabilities and sensory impairments. Qualified staff are on-site 24 hours a day, and each apartment is installed with a 24-hour emergency call system and camera entry system.
The apartments include a fitted kitchen with fridge/freezer, sink, oven and hob.
Ravenshaw Court also provides a homeowner's lounge, a table-service restaurant serving daily hot lunches and maintained gardens. 
Main facts
Extra care housing
51x 1 bedroom, 2 bedroom flats
Retirement Living Plus scheme with on-site care staff, Non-resident management staff (24 hours, 7 days) and Careline alarm service
Lift, Lounge, Dining room, Guest facilities, Garden
Care provider: YourLife Management Services Ltd
Coleshill
Orchard Blythe, Wingfield Road – 01675 467027
CQC Rating – Good, with Outstanding for 'Well-Led' (Latest Inspection May 2019)
50 bedroom care home providing round the clock residential and respite care for older people, including those living with dementia. Care is provided by Runwood Homes.
Orchard Blythe includes comfortable lounges, a cafe where residents can prepare hot drinks and snacks and a dining room for hot meals. There is also a garden area for outdoor enjoyment.
Activities include dominoes, bingo, outdoor pantomime and light exercise.
Main facts
Residential Care Home
50 Rooms with En Suite bathrooms
24-hour care with on-site staff
Lounge, Dining Room, Cafe, Garden
Care Provider: Runwood Homes
Lanesborough House, Birmingham Road – 01675 661041
CQC rating – Not yet Rated – Registered with CQC on 16th January 2020
Luxury care home with 91 spacious bedroom suites, with en suite wet rooms and kitchenettes. This home provides residential, nursing, respite and specialist dementia care. 
Lanesborough House has several lounges and dining rooms as well as a private dining room, internal hairdressers, cinema, computer room and two roof gardens.
Main Facts
Residential Luxury Care Home
91 Rooms with En Suite
24-hour care
Lounge, Dining Room, Gardens
Extensive facilities including cinema, salon and computer room.
Care Provider: Restful Homes Group
Shirley
The Priory Care Home, Shelly Crescent – 0121 711 3480
CQC Rating – Good (latest report: December 2019)
The Priory is a residential care home in Monkspath, providing nursing, palliative, convalescence and respite care. Care is provided for over 65s and those with physical disabilities. There are 52 rooms, all equipped with large en suite bathrooms. Residents are encouraged to personalise their rooms with furniture and ornaments and have been involved in decorating the home itself.
The Priory has a dedicated room for activities, ideal for arts and crafts, or any resident's personal interest. Those living at The Priory enjoy gentle exercise classes, community tea dances and gardening clubs. The staff have arranged social events, which friends and family can join, such as discussion groups, movie nights and sing-a-longs. There are regular visits from local nursery children, creating a wonderful intergenerational activity. 
Main Facts
Residential Care Home
52 rooms
24-hour care
Lounge, Dining Room, Activity Room, Garden
Care provider: Bupa
Fountains Care Home, Stratford Road – 0121 5812 580
CQC Rating – Not yet Rated – Registered with CQC on 13th May 2020
Fountains is a residential care home, with specialists in dementia care. They also offer respite/short stay places. A modern design with features including a cinema, private dining, communal spa and a personalised activities programme. The gardens feature raised beds for residents to enjoy growing their own vegetables. Residents have access to kitchen facilities and can enjoy meals with relatives.
Specialised facilities for people living with dementia include a sensory garden, and interactive tables designed to promote mental and physical stimulation. The home has step-free access and is "pet friendly", meaning residents can bring their pets to live with them.
Main Facts
Residential Care Home
Pet Friendly
Lounge, Dining Room, Activity Room, Garden
Care Provider: Barchester Healthcare
Care and Support at Home
If you're not sure a care home is the best option for you at this stage, there are plenty of options which can help reduce the stress of looking after yourself at home.
Consider making changes to your home, such as having a stairlift or handrails installed. You can get special equipment to help you with daily tasks, such as a stand to help pour the kettle.
Hiring a carer can also help you stay in your home, ensuring someone is on hand to help with more difficult daily tasks.
As an alternative to a residential care home, you could look at moving to supported living or a retirement village. This would give you your own space and independence, with someone nearby in case you need help.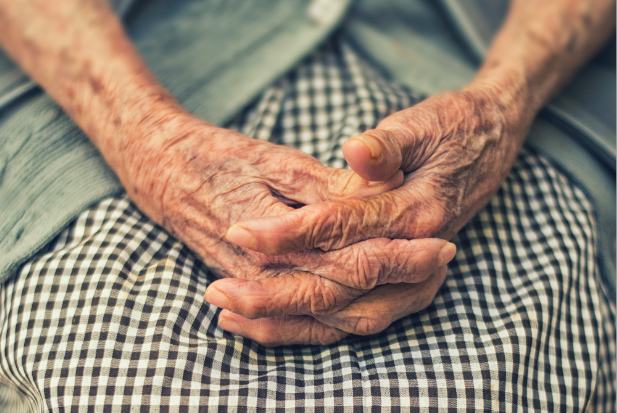 Living More Comfortably with Care
You may want to discuss with friends and family how you want to spend your later years. They can offer advice and support, and come with you to visit homes before you make your decision. Consider how much support you need, or may need in the future, and use the information here to choose the place you would feel most at home. We hope this article has been helpful to you. 
This is the second article in our Senior Living series. If you enjoyed this article, you might like to read others in the series. Our previous article discusses great routes for gentle exercise in our local area. Read Gentle Walks in Solihull, Bentley Heath, Shirley & Coleshill.