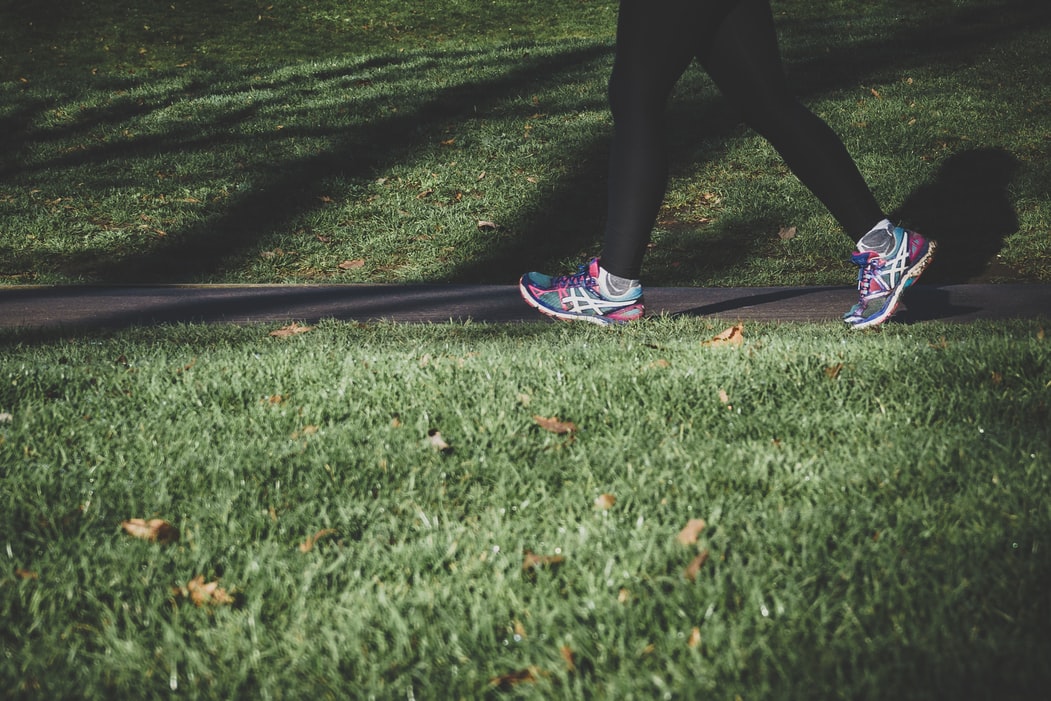 18 Nov

11 Gentle Walks Near Solihull

With winter fast approaching, it can be all too easy to stay snuggled up inside with our feet up. But staying active throughout the colder months not only gives us a much-needed daily dose of vitamin D but is also great for our mental health and social wellbeing. Given the current lockdown regulations and social distancing rules, outdoor activity is far safer and more accessible than indoor exercise.

Gentle, local walks are an ideal way to explore your local area, meet up with friends and boost your fitness. Best of all, walking is free! Beyond a pair of comfortable walking shoes, you don't need any special equipment.
Local Walking Groups 
At the moment, following government guidelines, you can only walk with your household, your support bubble or with one person from another household. However, lockdown won't last forever, and when things do inevitably return to some semblance of normality, outdoor walking groups are sure to restart. Here are a few local groups you can join to make your weekly walk a social affair as well:
This is a brilliant group for anyone just starting out. The group walks talk place every other week and are led by qualified volunteers. Usually, no more than one hour long, and often just 30 minutes, the walks are suitable for people of all ages. They rotate through 13 regular walks and for a small donation you can enjoy a tea or coffee with your new friends when you're finished.
Another local walking group, this one incorporates local history and nature into their rambles. The walks are monthly, usually taking place on the third Wednesday of every month. Walkers meet at 10 am to begin walking at 10:15. These walks are slightly longer, talking anywhere from 1.5 to 2.5 hours. To register as a group member for free, email discoverywalks@btinternet.com. Every month you will receive a monthly flyer with upcoming walk details.
If you are an avid walker keen to take on some more challenging treks, then Solihull Ramblers is the group for you. They focus on longer walks ranging from 1.5 to 3 hours and cover up to 5 miles. Setting off on Tuesday, Saturdays and Sundays, their quarterly walking programme offers walks of varying length. In the summer, there are also shorter evening walks on offer as well as group walking holidays.
Shirley has its very own rambling club that meets every second Sunday at 9:50 am in the Shirley Library car park. The walks are a little longer than most, ranging from 6 to 8 miles. The group attracts all ages from 20 to 70 years and provides ample opportunity to socialise and explore the surrounding countryside. 
Coleshill Walking Group meets every Thursday at 10 am at the Old Market Hall. They also organise other events for the group. The latest trips included a bowls day and boat trip, which you can take a closer look at here.
Top 11 Walks In and Around Solihull
Solihull and its surrounds are packed with beautiful green spaces, enchanting woods full of wildflowers and winding canal paths steeped in history. If you want to step out on your own, with family or friends, we have listed some of our favourite local walks to help get you started. 
Walks Near Solihull Town Centre
Brueton and Malvern Park
This is a short, easy walk located right in the middle of Solihull. Just a stone's throw from the centre of town, you can be peacefully strolling through rose gardens in no time at all. If you don't fancy walking in from town, there's parking available within Brueton Park and at the Warwickshire Wildlife Trust Parkridge Visitor Centre. A walk starting from the Parkridge Centre, up to Malvern Park and back again is only around 1 mile long and will take approximately 30 minutes. You can walk around the tennis courts, or stop for a game if you fancy, then meander through the rose garden before making your way back to the Centre.
Tudor Grange Park
Again, just a short walk from Solihull town centre, Tudor Grange Park is another easily accessed open space where you can stretch your legs. It offers a pitch and put, cycle track, skatepark, lake and children's playground, so there's something to keep people of all ages entertained. If you have energy left in the tank, Tudor Grange Leisure Centre and Solihull and Small Health Athletic Club are just next door.
Walks Near Bentley Heath
Knowle Park
Located a short 10-minute drive to the south-east of Solihull, with a direct bus route there also, Knowle Park is a nature lover's dream. Depending on the time of year, you can spy wildflowers, daffodils, gnarled old tree roots, and even the resident heron if you're quiet enough! The trail around the park is only half a mile long, so either venture off and explore the wildlife or circle around a few times if you want to build up your fitness. There's also a children's playground and tennis courts here too.
Knowle Canal Locks
No Midlands walking list would be complete without a canal walk. An integral part of our local heritage, these once busy water highways now offer residents a welcome respite from bustling city life.
Just beyond Knowle village are the impressive canal locks. Parking is available off Hampton Road and you can begin your walk at Grade 1 listed Tudor house, Grimshaw Hall. Continue along the Grand Union Canal until you come to a flight of five locks. An impressive feat of engineering and a beautiful spot for a picnic, Knowle Locks don't disappoint.
If you're feeling ambitious, you can do a 10km round trip to moated manor house Baddesley Clinton. Here, there are woodland trails, a walled garden, fruit trees and a lake. Venture inside to discover the Tudor kitchen, library and 16th century Great Hall.
Dorridge Park and Wood
A straight-forward drive south-east of Solihull or just a couple of stops on the train brings you to Dorridge, with its beautiful park and woods. This is a great walk in the summer months when the woods are teeming with wildflowers at their most vibrant.
It's not the biggest park and will take less than an hour to walk around it. However, this leaves you with plenty of time and energy to amble alongside the stream, walk through the avenue of trees and venture along the path through the woods. Chooks Chicken Farm is also nearby. Here you can source local, free-range eggs from the farm shop or even purchase your own feathered friend.
Lavender Hall Park
Slightly further afield, Lavender Hall Park is a twenty-minute drive outside of Solihull. There's a car park off Lavender Hall Lane with an easy-to-follow path into the park. With a children's playground, woods, skate park and a pond with ample fishing spots, it's a great place for the whole family to explore. It doesn't hurt that there are some lovely local pubs nearby for some much-needed refuelling after your walk.
Walks Near Shirley
Hillfield Park
Part of Solihull Nature Reserve, Hillfield Park is an easy bus ride or short drive south of Solihull town centre. You can park at either end of the park for easy access to the walking paths, football pitches, children's playground, pond and of course, the tyre zip wire! The bright pink cherry blossoms and lively goslings make Hillfield Park a lovely spot in the spring. Most of the park can be discovered in just under 2 miles. If you want to make a day of it after your walk, Widney Manor Golf Club is just across Monkspath Hall Road and Solihull Sports and Social Club, as well as the Cricket Club, are off Brick Kiln Lane.
Shirley Park
Just a stone's throw from the centre of Shirley high street you will find Shirley Park. A loop around the park is around 1 mile but you'll find plenty there to keep you entertained. There's a putting green, tennis courts, a football and rugby club, rose gardens and pergola to rest your legs. The park is also home to the annual Shirley Beer and Cider Festival, the largest charity beer and cider festival in the West Midlands. Government guidelines allowing, the festival will be back next year when we can all enjoy a well-earned tipple. 
Walks Near Coleshill
Elmdon Park
Surprisingly close to Birmingham Airport and a short drive north of Solihull is Elmdon Park. A beautiful open space, it has some unusual points of interest that make it a great short walk. With a signposted route, it couldn't be easier to navigate your way around the park. Stroll around the lake and past the Owl Sculpture before taking the path to the eastern edge of the park. Here, you can find Elmdon Evangelical Church and Elmdon Manor's old walled garden.
Hob's Moat Monument and Woods
Just north of Solihull, between the busy suburbs of Olton and Wells Green, Hob's Moat Monument and Woods are a welcome respite from the hustle and bustle. Follow the paths between the woods for some peace and quiet when you're in the area. Just a ten-minute walk away there's plenty of open green space at Olton Jubilee Park.
Hampton-in-Arden to Bickenhill Loop
Just to the east of Solihull is the picturesque town of Hampton-in-Arden. Park at the Recreation Ground car park to begin your walk. From here, head west through a small woodland known as The Spinney. Then, continue past the George Fentham Arboretum before ending up at the small village of Bickenhill. The path passes through the village to give you an impressive vantage point overlooking Birmingham Airport runway. You can then loop back to Hampton-in-Arden for a round trip of just over 4miles.
Stay Active and Explore your Local Area on Foot
If you haven't exercised in a while, walking is a great way to ease yourself back into it. You can begin with short walks at a relaxing pace and slowly build your fitness at your own pace. There are benefits far beyond improving your fitness level. Getting outside in the fresh air will do you a world of good, regardless of the miles you cover. Make the most of those crisp winter days, boost your body and mind by getting out and exploring.