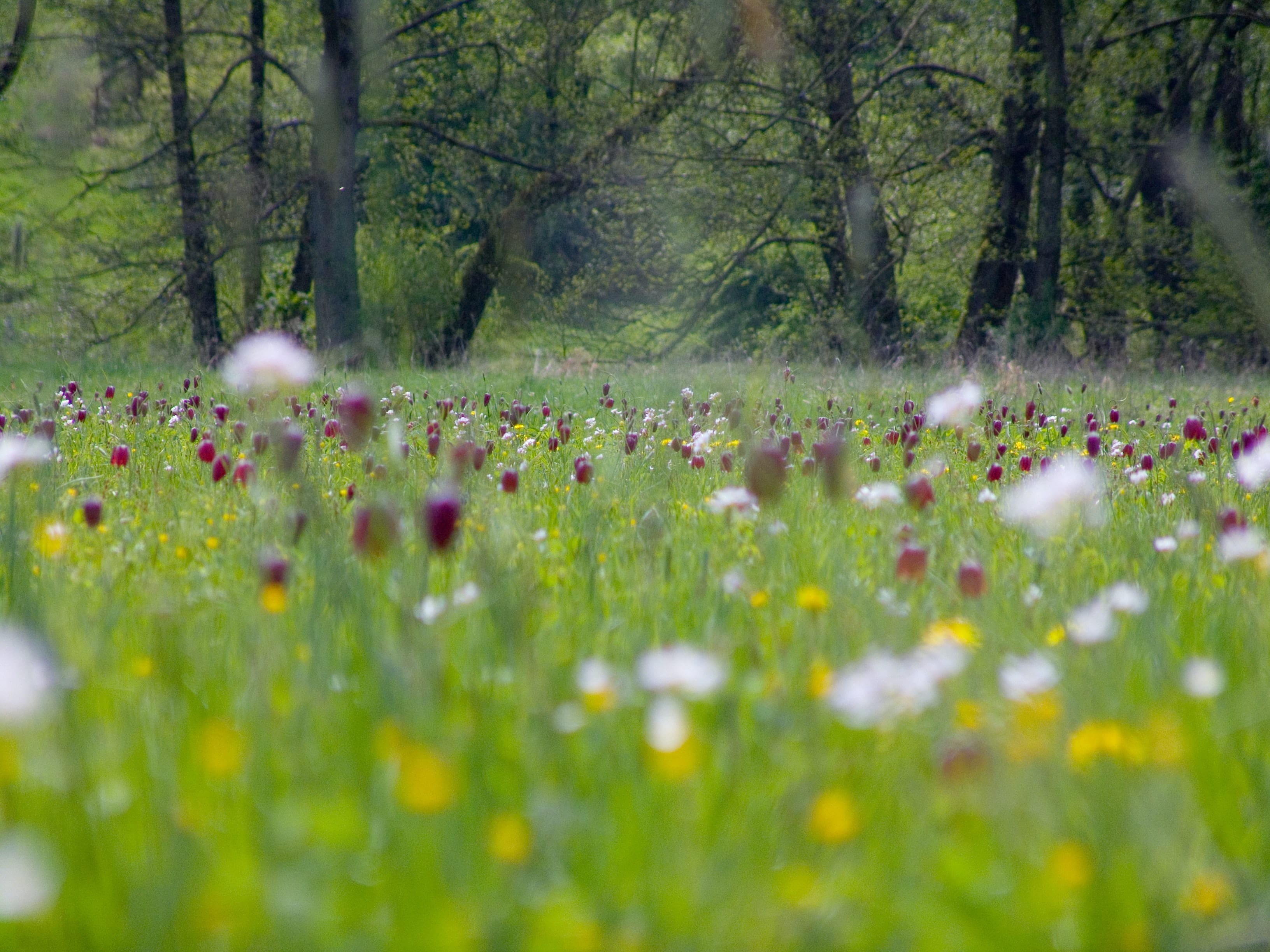 26 Mar

How to Plan a Natural Burial

When it comes to end of life services like burials, it's important to consider what you and your loved ones truly want.

The most important considerations when planning a burial are how to represent the wishes of the deceased and how to bring their unique personality to the occasion.

One way to celebrate the life of those who love nature is through a natural burial. This is a growing idea based upon a burial which is harmonious with nature, reducing the physical impact of a burial on the environment. Natural burial sites offer a serene atmosphere, which is ideal for creating some beautiful final memories.
What can I expect from a natural burial?
If you have heard of natural burials, it's likely that the image you associate with them the most is natural willow coffins.
These are woven from strips of fully biodegradable willow (or other untreated woods like bamboo). Their organic, unfinished style in neutral tones, gives a sense of calm, perfect for a day of peace and reflection.
This ties in with the main reason that people select natural burials for themselves or those they've lost – to allow friends & family to mourn at a final place of rest, without impacting the external environment.
Conservation is not the only reason for a natural burial. For people who have spent life enjoying nature, from country walks and holidays to allotments and cooking with all-natural ingredients, many of us just feel a strong connection to the natural world. A natural burial can seem like gently being placed back into nature at the end of life.
Because of this, some people opt for a completely natural burial beyond just a natural casket. An even simpler alternative to a woven coffin is a shroud. This is a cloth covering which surrounds the body and is made from ingredients which are found in nature like wool with a hazel base.
This means everything passes back into the earth over time and greatly deepens the sense of our connection to the world we are part of.
What does the ceremony look like?
Natural burials are entirely different events from conventional services, and this goes beyond the choice of coffin alone.
Natural burial sites are not usually the same as standard graveyard settings. Instead, they are often meadows or clearings in woodland areas. These are still dedicated sites, so you can visit them in future. They also follow strict guidelines to ensure a high level of maintenance. All this means that natural burials are carried out with the same respect as more conventional funerals.
While many traditional aspects of burials can be maintained, the idea is to minimise the impact of the burial on the natural world, so no concrete paths or traditional headstones are likely to be present. Think of the site as a peaceful area of beauty where a burial happens to be taking place.
How can I mark the burial site?
While it's important to leave as little mark of human presence at these places as possible, people do take comfort in having some kind of acknowledgement that the burial occurred, without using a headstone.
A popular solution for this is to add a small slate or stone memorial plaque to the site which is in keeping with the landscape. The other option is to have an inscription etched onto a wooden plaque which will naturally biodegrade over time. Both types of memorial are wonderful for marking the burial in a way which is harmonious with nature.
At HL Marks, we offer a wide range of engraved memorials suitable for natural burials. To find out more about what we do, click here.
Is a natural burial cheaper than a traditional interment?
If by now you have decided a natural burial might be something you are interested in exploring, you may be concerned that the uniqueness of this service will come with a much larger cost, which can be daunting when dealing with grief.
Fortunately, the cost is actually lower due to the simplicity of the occasion and the natural materials which are involved in the process.
As a guide to what you can expect to pay, Westall Park Natural Burial Ground (a site around nine miles from Redditch) offer these prices:
Exclusive right of burial from £1300.00
Interment (excavation/backfilling) £550.00
Optional commemorative tribute: Memorial plaque: £150.00 inc. VAT and engraving
The total cost here is £2000. Natural Coffins can be purchased from as little as £279, bringing the cost to £2229. The average cost of a simple burial in the West Midlands is £4801, which is even higher in other regions like London, at £6685, so having a natural burial that suits your wishes saves the earth, but doesn't have to cost it.
Green Burial Sites in The West Midlands
To have a natural, green funeral can still seem strange to people who are new to the idea, but these are very common. It's actually thought that the word coffin is derived from the Greek word 'kophinos', which means basket, so it stands to reason that this is a historic tradition we are now able to return to.
If you are worried this will be a hard day to set up and add extra complication to proceedings, then you will be pleased to learn there are natural burial sites that can arrange environmentally responsible, green funerals right across the UK. In the West Midlands for example, there are several suitable locations:
Fenns Meadow Green Burial Ground, Whitchurch, Shropshire
Humber Woodland of Remembrance, Leominster, Herefordshire
Temple Fields Natural Burial Ground, Solihull
Westall Park Woodland Burial, Redditch, Worcestershire
Westhope Green Burial Ground, Shropshire
If you are looking at arranging a natural burial service elsewhere, a full list of locations can be found here.
So, whether you are planning a burial for your future which won't adversely affect the earth for others, or want to celebrate the life of someone you loved who in turn loved the natural world above all, then consider a natural burial and take care of this difficult process on your own terms.